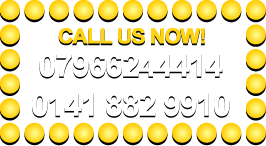 Please e-mail us at
enquiries@finesttalent.co.uk
Tribute Acts
The Sensational Christine Sparks Show
Whatever the occasion, "The Sensational Christine Sparks Show" will deliver your audience a fantastic time and will ensure that they will be back at your next event.

Christine and John provide you with a dazzling mix of high energy music, traditional Scottish music and sophisticated jazz standards, all delivered straight to the heart thanks to Christine's genuine love of people and her ability to connect with her audience. They look and sound great too thanks to their professional lighting system and their top quality Bose sound system.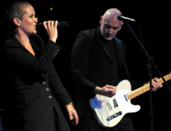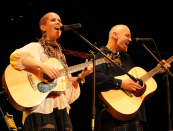 Shania-Cher-Tina
Tribute Show
One Artiste performs 3 sets of 40 mins each in this fantastic tribute show to Shania Twain, Cher, and Tina Turner and features all the classics sung by each of thses artistes which have made them so famous throughout the world a truly professional and outstanding evening of entertainment guaranteed, for any venue also featured is three fantastic costume changes throughout the evening.It's like watching and listening to the original Artiste on stage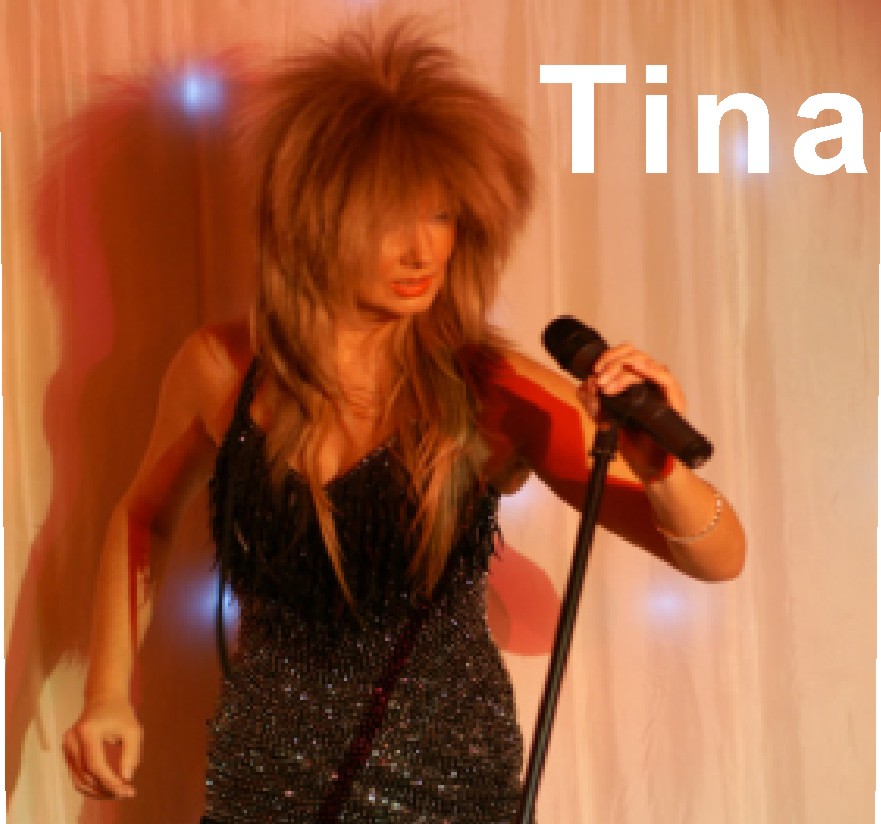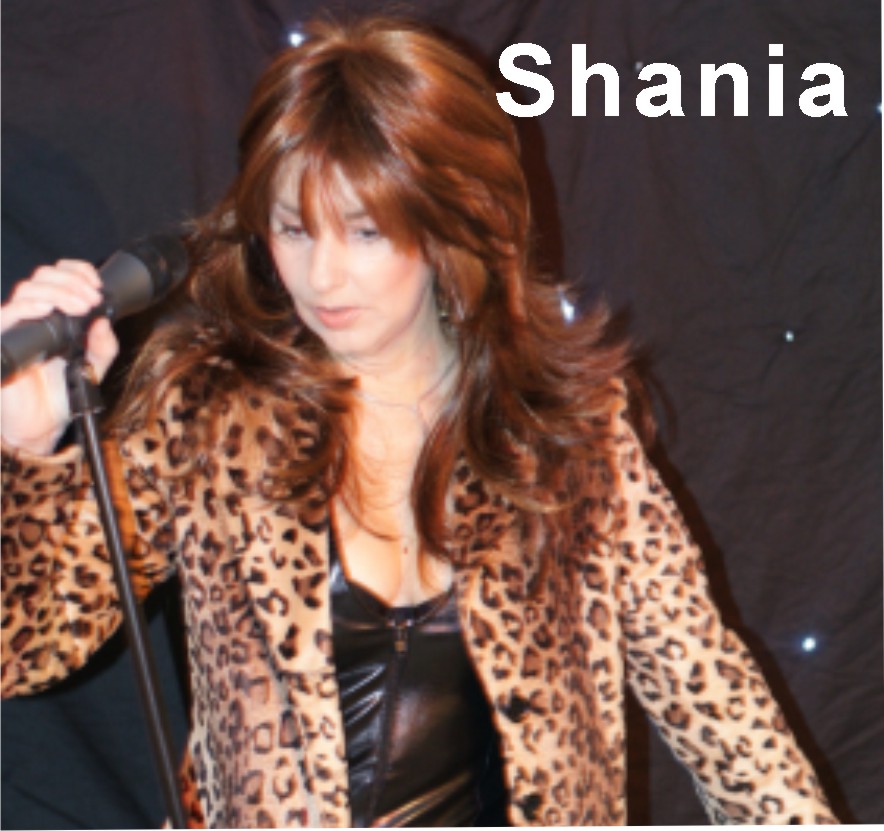 Abba-Cadabra
Abba Tribute Show
ABBA-CADABRA are Scotland's premier ABBA tribute show and have been delighting audiences & selling out theatres since their formation in 2003. The ABBA-CADABRA live show is packed with all of ABBA's greatest hits performed in a fresh, original and respectful way, with dazzling showmanship that only a true live band can accomplish. Stunning costumes, specially choreographed dance routines and hilarious banter between the girls and guys make ABBA-CADABRA a show which is definitely not to be missed. From the standard five piece show to the nine piece theatre spectacular, ABBA-CADABRA will take your audience on a magical journey through ABBA's timeless music

Our incredibly talented singers, Frances and Cheryl provide stunningly authentic portrayals of Agnetha and Frida, reproducing those complex vocals perfectly, whilst performing professionally choreographed dance routines

The guys are both excellent musicians and superb showmen, but somehow they still manage to avoid falling off those high silver platform boots!! Tam stars as Benny, whilst singing lead male vocals and playing keys. James stars as Bjorn and his virtuoso guitar playing gives the band its unique rocky edge.

The musical backbone of the group is provided by our excellent rhythm section. Billy, or Animal as he is better known, is one of the UK's most sensational drummers who brings the songs to life with an energy no other ABBA tribute band can match.

If you're looking for an excuse to party, reminisce or simply be entertained by some of the best music ever written, then ABBA-CADABRA is for you.

So dust down your platforms, put on your flares and sing along with all of your favourites including: Waterloo, Mamma Mia, Thank You For The Music, Dancing Queen, Winner Takes It All, Gimme, Gimme, Gimme... and many more!!!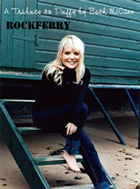 Beth Mcann
Duffy Tribute Show
Duffy has a very complex vocal style like no other making her one of the most popular and original voice of modern popular music proven by the host of awards won at the 2009 'Brit Awards'.

Beth McCann has managed to recreate an authentic tribute recapturing the soulful emotional voice of the beautiful Welsh songstress with ease. Taking the audience through the infectiously likable hits from the Rockferry album, as well as a number of well known inimitable covers. Rockferry the tribute is exceptional and the UK's No 1 tribute to Duffy.

Testimonials
"...Beth McCann sounds like the genuine chart favourite Duffy.." The Stage

"...I couldn't believe the quality of this girl's voice, it's like watching Duffy live...." BSI

"...Better than the real thing, I couldn't believe the show was live..." Menzies Hotel

IMPORTANT: The price will be based on a typical weekend fee in this act's local area. Where the act is required to travel the fee will be higher.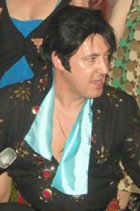 Paul Anthony
A Tribute to Vegas
The las vegas tribute show takes you through the decades of the music that was sang by legends such as Frank Sinatra /Dean Martin / Tom Jones / Tony Christie / Neil Diamond / the modern Michael Buble just to name a few and then of course the king, Elvis.

Paul's show has been very successful and has been in Cyprus / Israel / Cruise Ships / Lanzarote and turkey not to mention casino's hotels and clubs back in the uk. Paul's show is very relaxing and entertaining for that romantic evening.


PAUL IS WITHOUT DOUBT THE ULTIMATE TRIBUTE ACT
SO MANY LEGENDS IN THE ONE NIGHT
Abba A Rival
- Abba Tribute Duo
An explosive 2 x 45 min show packed with all the your favorite Abba Hits, sensational singing, stunning harmonies, glamorous costumes and authentic dance routines. Expect pure Abba nostalgia!

This dynamic duo have toured all over the world as a 5 piece Abba band including Russia, Israel Canada and Europe. They have arrived back on home turf of Scotland with there amazing live 2 piece show. Completely self contained with Bose PA and LED lights this dynamic duo are guaranteed to turn any crowd into Dancing Queens! Re-live the 70's with the glitter girls. 100% satisfaction guarantee!

Agnetha - Leona (to the right of the photograph)
Musical Theatre trained Leona was described as 'singer to the stars' in Hello Magazine 2010. Her pop credits include 3 Top 40 Hits with pop band Lemonescent. She has mastered the character of Agnetha to perfection in Abba Mania ( London's West End Theatre), Bjorn Again. As a International top vocalist she has supported Lulu, Brian May, Blue, Peter Andre and Attomic Kitten.

Frida - Nicola (to the left of the photograph)
Started her career with The Youth Ballet of Scotland. She went on to begin her pop career In Scarlet Pearl writing and creating her own album. Her credits include supporting Justin Currie of Delamitri. With a beautiful deep voice and sex appeal her rendition of Frida is uncanny!